Using Data to Tell a Story
Richard Drury tells us why telling a story using data is now more important than ever.
Richard Drury – Senior Research Manager, Boots
Surrounded by a team of Market Researchers and with the Boots business at the front of his mind, Richard Drury shared with us why listening to customers matters now more than ever.
After starting his career in banking Richard found himself in the Market Research team and quickly realised this was where his passion was. The power to take customer data and market insights and turn that into something that the business could use to innovate, improve and succeed, fascinated him. Having moved from banking into the retail world with Boots, he now looks after market research for the UK and Ireland, as the independent voice of the customer into his business. His days are spent supporting the Boots leaders to make the best decisions about their brand, products and customer experiences, and all this comes from the data and insights his team deliver.
To succeed in market research, you need to have a curiosity and passion for listening to customers, and a head for thinking both strategically and commercially. You also need to be able to make informed decisions about which projects will deliver most value to the business.
If all that wasn't enough, you also need to have excellent technical market research skills, but most importantly be able to make the story of the data into simple and easy to understand messages.
The ability to influence key stakeholders using the insights that come from the team is the most crucial part of the role. Richard knows the importance of understanding what customers want, and takes pride in seeing the ideas that have been supported by his team come to life, to enable Boots to maintain a competitive advantage.
Market research will be at the front of the future of retail because people love shopping, but customers have never been more demanding. Whilst Richard acknowledges there are lots of careers out there, he cannot recommend a career in market research highly enough.
Other stories from Experience careers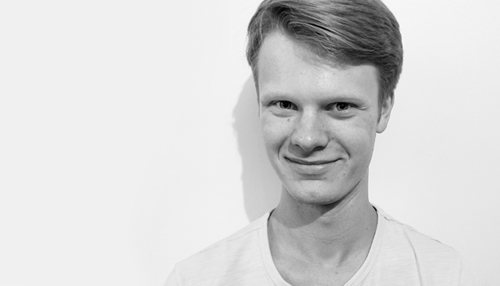 Meet Bradley, he turned his passion for coding into his career as Software Developer. See More >
From building websites in his spare time to building customer experiences for one of the UKs biggest online retailers See More >