From 8 years In-store to Delivering Network Service Across Sainsbury's
Meet Colin, after 8 years in store he threw his hat in the ring for a new career as a Network Engineer.
Colin Tisdall – Junior Network Engineer, Sainsbury's
With 8 years under in his belt, working in-store for Sainsbury's Colin Tisdall decided to throw his hat in the ring after seeing an advert for an Apprentice Junior Network Engineer. Unsure of whether he had what they were looking for and almost certain he didn't have the right qualifications he decided to apply anyway. Having worked with customers for a long time, Colin knew that he wanted to do something different and his inquisitive nature got the better of him. After applying for the apprenticeship and being accepted onto the programme, he is now helping to support existing and new network services across the Sainsbury's business.
When asked about the most important skill to do his role, the answer was simple; adaptability! He knows more than anyone that you need to learn quickly, learn from your mistakes and accept the support from your team.
Having decided that he wanted a career in network engineering Colin set about getting really interested in learning new skills and he encourages you to do the same. You can't tinker on a production network but there are some great apps and platforms that you can practice on and his advice is to do just that.
Colin is proud that his hard-work has been recognised and that he has turned something he was passionate about into his career. He has a clear progression path at Sainsbury's and is happy that he is doing something he enjoys everyday!
Other stories from the Community careers
With her Apprenticeship complete, Tamara Less is now supporting customers with all their optical needs. See More >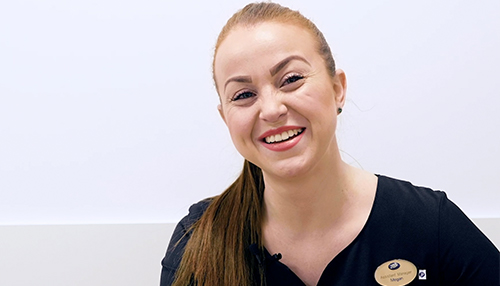 Megan Kemp runs a store of the future and is putting the community at the centre of it. See More >
After a long career in retail Terry Lees shares why he moved from being a leader to developing the leaders of the future. See More >