Helping Customers to See
With her apprenticeship complete, Tamara Lee is now supporting customers with all their optical needs.
Tamara Lee – Optical Consultant, Boots
When Tamara Lee joined Boots a year and half ago she had no idea what to expect of the apprenticeship in Optical Consulting or what to expect from her first role in retail. Now, 18 months on, she has passed her apprenticeship and is providing clinical and retail support and advice to a huge number of customers that visit her store in London.
Throughout her apprenticeship Tamara had to make sure she was dedicating 20% of her time to her studies. She did this through on the job training, study days, training sessions and the all important assignments. Over the course of her first year with Boots Tamara worked hard and is now a fully qualified Optical Consultant. Although her apprenticeship is over, Tamara is already looking forward to what is next to come. The opportunities available to her at Boots range from training to become an Optician or possibly studying management - and maybe one day running her own shop. One thing is for certain, Tamara is excited about what the future holds and she is really driven in continuing her development as part of the Boots team.
When asked what the most important skill is to be an Optical Consultant Tamara instantly said 'communication'. Not only is it important for dealing with the large range of queries from customers, it's also essential within the team. It means the customers will have the most efficient and friendly service. Tamara is proud that the work she does can help customers have an improved clarity of vision and makes a huge difference to their lives.
Tamara loved her apprenticeship and recommends seeking help from your team when you are studying. For Tamara it's all about learning and the more questions she asks the more knowledge she will have in the future!
Other stories from the Community careers
Meet Colin, after 8 years in store he threw his hat in the ring for a new career. See More >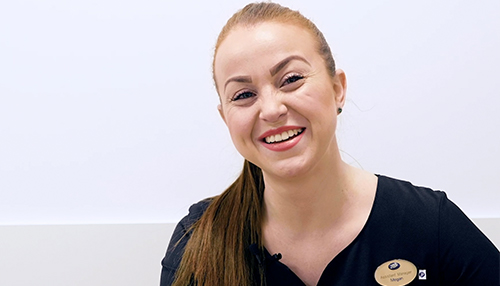 Megan Kemp runs a store of the future and is putting the community at the centre of it. See More >
After a long career in retail Terry Lees shares why he moved from being a leader to developing the leaders of the future. See More >