Preparing Tomorrow's Leaders
After a long career in retail Terry Lees shares why he moved from being a leader to developing the leaders of the future.
Terry Lees – Head of Residential Programmes, OSS Retail
Terry Lees has worked in retail for over 20 years, in that time he has worked for some of the biggest names on the high-street, with his last leadership role being for M&S. In the last 12 months Terry's career has taken a different direction and he is now responsible for developing the future leaders in retail in his new role at OSS Retail.
OSS Retail run residential training programmes for retail leaders, they are now in their 90th year, so it's safe to say they know a thing or two about what retail leaders need to succeed. Terry oversees the programmes on offer at the OSS Retail and uses his retail experience as a way of developing the popular programmes on offer.
He wasn't always in L&D though, he started out as a graduate for WHSmith before working for the likes of Staples, Ikea and M&S. His retail knowledge has given him insight into what leaders need and what they will need in the future. He is passionate about developing people and the workforce of future retail.
The top two items on his agenda are digital and well-being, these two things have been carefully woven into the residential programmes he is responsible for. Digital is the language of the future and being able to navigate the new landscape will be essential for new entrants to the retail world.
His passion for retail is driven from the idea that retail touches everyone whether you are employed by it or shop from it. Terry is proof that retail careers come in all shapes and sizes and that sometimes they go in a completely different direction to the one you first thought.
Other stories from the Community careers
With her Apprenticeship complete, Tamara Less is now supporting customers with all their optical needs.. See More >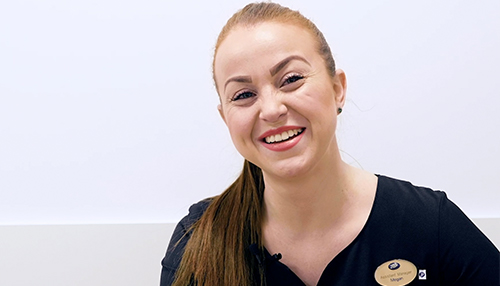 Megan Kemp runs a store of the future and is putting the community at the centre of it. See More >
Meet Colin, after 8 years in store he threw his hat in the ring for a new career. See More >