From Making Big Macs to Making New Look Restaurants
Meet Amy, 15 years ago she was a crew member at McDonald's, now she is a Project Manager building new restaurants.
Amy Dunne – Project Manager, McDonald's
15 years ago, Amy Dunne was looking for a part-time job and after handing her CV out in her local retail park she landed a Crew Member role with McDonald's. Although her days of making Big Macs are long behind her, she is still building for McDonald's, just now it's new look restaurants.
During her time at McDonald's Amy has taken every opportunity she could, from serving Chris Hoy and Andy Murray at the Olympics to taking on a secondment in head office. Her role now, as a Project Manager couldn't be more different from the one she started out with, but that doesn't mean she doesn't use what she learnt in those early days, quite the opposite in fact. When designing new restaurants Amy needs to balance the needs of the franchisee, customer and crew to make fantastic spaces to both eat and work. She uses her operational experience to ensure that the restaurants will meet the needs of those who will work there.
Although Amy had minimal experience in construction when she first approached the Head of Construction, she was certain that Project Management was what she wanted to do. McDonald's supported her passion by putting her on a 2 year course at the University of Greenwich, where she learnt to quantity survey, take measures onsite and how to perform risk assessments.
Amy has worked hard for McDonald's but has a great work-life balance and her advice to anyone thinking about a career in her field is to seek out the opportunities, put in the effort and most importantly get your name out there!
Other stories from Innovation careers
For Lucy Frodsham it's all about putting the customers at the heart of everything that her and her team do. See More >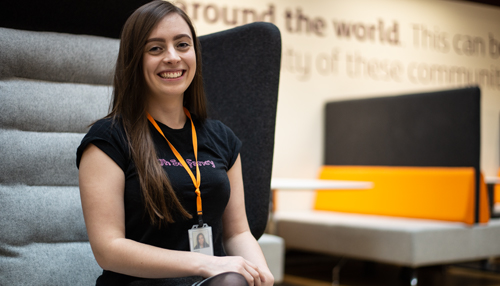 Meet Natalie, one of a new breed of Information Security Tester's at Sainsbury's. See More >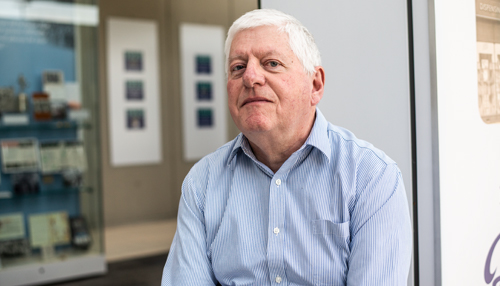 Meet Andrew, putting sustainability at the centre of retail since the 1980s. See More >