Part-time Store Assistant to Apprentice Information Security Tester
Meet Natalie, one of a new breed of Information Security Tester's at Sainsbury's.
Natalie Wykes – Apprentice Information Security Tester
Upon finishing her A-levels Natalie Wykes didn't realise how hard it was going to be to get into the world of work. After an interview for a part-time role at her local Sainsbury's landed her with her first job, she never dreamed that it would lead to career in information security testing.
During her time at her local convenience store Natalie enjoyed working with customers and colleagues alike, she credits the small things making a big difference to the customers she delivered a service for. Although her role now is not customer-facing she is still looking after them, just now it's more about their data.
After spotting an advert for apprentice information security testers Natalie applied, attended a group interview and got the job. Through a mix of workplace learning, study weeks and assessments Natalie is now well on her way to becoming a fully-fledged Information Security Tester. Her job is to conduct scans and penetration test to determine any vulnerabilities within the Sainsbury's infrastructure.
Natalie's apprenticeship programme is really varied with group activities, 1-2-1 sessions and practical training sessions. The support of her team means that she is thriving in an area she didn't even know she was going to have a career in. She is excited about the future of her career because Sainsbury's take Information Security so seriously and she can see this with the investments they make each year.
I think it's safe to say that Natalie couldn't be more happy that Sainsbury's took a chance on someone with no experience. She continues to work hard to improve her skills and knowledge and encourages anyone thinking of a career in this area to do the same. Her advice is to not be afraid of challenges, come armed with a tactical, problem solving mindset and get involved with the future of retail!
Other stories from Innovation careers
For Lucy Frodsham it's all about putting the customers at the heart of everything that her and her team do. See More >
Meet Amy, 15 years ago she was a crew member at McDonald's, now she is a Project Manager building new restaurants. See More >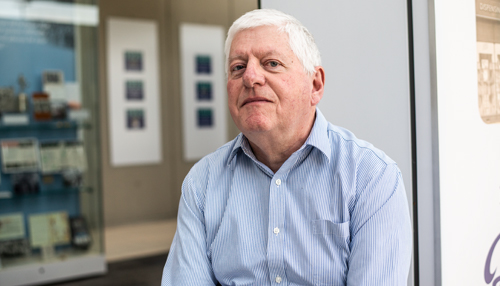 Meet Andrew, putting sustainability at the centre of retail since the 1980s. See More >